Welcome to Vinylspot
Rotterdam born and raised  Alexander
(Lex) Faber grew up in the 1960's and
started collecting from a young age. After
years of living in London, San Francisco
and New York, he found his way back 
to Rotterdam to start his specialised record
store. 
After buying his first record, Magical Mystery tour by the Beatles, he was hooked. Music was going to play an important role in his life. First, as guitar player in numerous bands – together with his brother Michel on drums. Later on as a collector, picking up records wherever he lived or traveled.
This soon got out of hand, resulting in a massive collection with rare and obscure records that he found in stores and flea–markets in New York and San Francisco. He first started trading records with other collectors and dealers, but this soon started to grow into a little business. After selling at some trade fairs, he got the chance to open a store in Rotterdam: The Vinylspot. 

The rest is history..
We're specialised in
Jazz, although we'd like
to stock all good music

– Lex Faber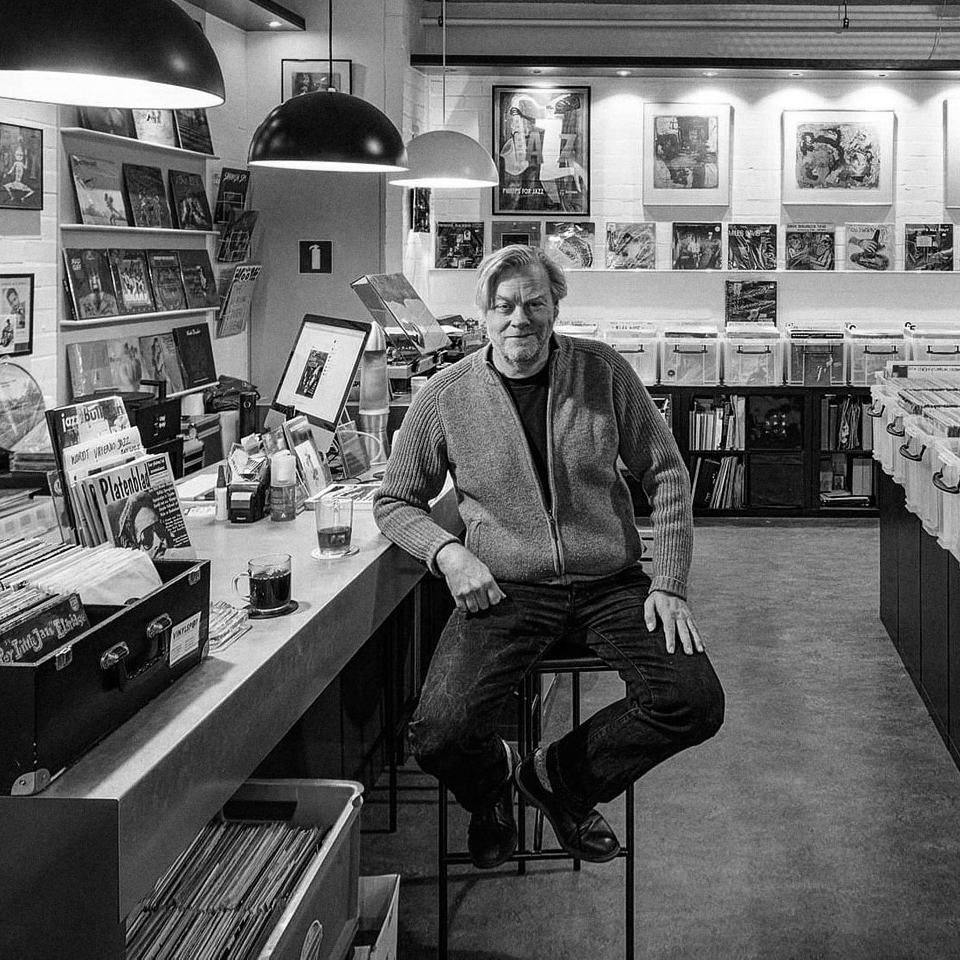 Grading
Our grading is done carefully under strong light and play-checked on a Thorens TD 124 MK1 for noise and warps. Vinylspot uses the internationally adopted "goldmine standard" for grading the condition of all items in our store:
Mint
Items in mint condition are perfect in every way. There are no signs of use and the cover has no cut-outs or any other defects. The record might still be sealed or the cover is still in the shrink but has been opened.
NM
A nearly perfect record is graded near mint. The records show no signs of wear, no visual imperfections and plays quiet.
EX
The record might have a few imperfections like light scuffs or sleeve marks, but they can't be heard.
VG+
A VG+ record shows signs that it was played and otherwise handled by a previous owner who took good care of it. The record might have some imperfections like hairlines, light marks or scuffs that are more prominent, which might be heard softly in the background, but never overtake the listening experience. Sleeves might have some slight wear, lightly turned up corners, a slight seam split, or may have cut-outs. The labels may have stickers or writing on them.
VG
A VG record shows more pronounced signs that it was played than a VG+ record. It has a few marks or scuffs that can be heard, but no long repetitive clicks, skips or hanging. A VG records is still enjoyable. Labels may have writings, or may have tape or stickers (or their residue) attached.
We're a specialised shop and don't sell records below VG online. You might come across items in this condition in our physical store, but they are always priced accordingly.